COPENHAGEN AIRPORT (CPH) INFORMATION
Origin
Airline
Flight no.
Scheduled
Est./Actual
Status
No flight arrivals were found at Copenhagen Airport.
Destination
Airline
Flight no.
Scheduled
Est./Actual
Status
No flight departures were found at Copenhagen Airport.
Car Hire at Copenhagen Airport
UNBEATABLE VALUE CAR RENTAL
Free Amendments | Free Cancellations | No Card Fees




Copenhagen Airport - All Information on Copenhagen Airport (CPH) Copenhagen Airport
Lufthavnsboulevarden 6, DK 2770 Kastrup, Denmark
phone +45(0)32 313 231
phone+45(0)32 313 231 (Lost + Found)
call_end+45(0)32 313 132 (fax)
Facts and History about Copenhagen Airport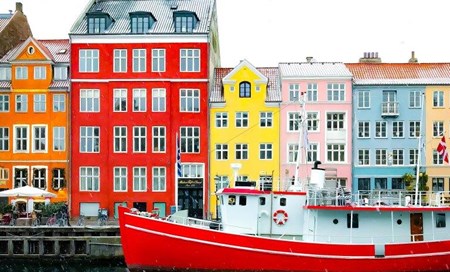 Copenhagen Airport is located in the Øresund region of Denmark and is the main international airport that currently caters to over 30 million passengers a year. The location has now grown to serve 60 scheduled airlines and is now the busiest in the Nordic countries.
Once called Kastrup airport due to it's location in the small town of the same name, Copenhagen Airport has grown and grown since it's creation in 1925. With constant expansion and now housing four terminals, over 30 million passengers passed through in 2018 alone. Domestic flights go from Terminal 1, whereas Terminal 2 and 3 are used internationally. Welcoming all of the huge airlines including British Airways, Emirates, Turkish Air and Iberia, the airport stands it's ground against the biggest airports in the world.
Whilst waiting for your flight, you can enjoy the many facilities that will ensure to make your wait at Copenhagen Airport relaxing and enjoyable. The large duty free shops offer an array of perfumes, alcohol and beauty products at excellent discounts. Open 24 hours a day 7 days a week, there is never a time when you won't be able to grab that last minute gift or top up on your duty free needs. If you fancy a touch of class, then take a look in one of the many designer boutiques. With Burberry, Hugo Boss, Ralph Lauren and Gucci, there is no reason to not to arrive at your location in style. For luxury luggage and accessories visit Mulberry, Pandora or Rolling Luggage to name but a few.
For a minimum charge, wireless Internet access is available across the entire airport. This requires no wires or cables, and is easy, convenient and enables you to keep up to date with your business or social needs. You can also download the Copenhagen Airport application and see the departure times, arrivals and airport maps straight from your Android phone or I-Phone.
There is no need to worry about cash, as there are more than enough banks and VAT refund points in every terminal. You can order currencies from the Danske bank that is located in the arcade between Terminal 1 and Terminal 2. Exchange all of the usual currencies including EUR, USD, GBP, SEK, NOK, CHF, CAD, JPY as well as TRY, SGD, AUD, THB, HKD, HRK, CZK, PLN, HUF, LVL, LTL, ZAR, NZD and BRL.
Copenhagen airport is well served by several different car rental companies based in the airport complex.
Parking at Copenhagen airport is simple. With three different zones, finding a parking space will never be a problem. Only 8 kilometers away from Copenhagen city center and 24 kilometers away from Malmo city center, there are various forms of transport to take you where you need to go. Transport is hassle free and easily accessible as trains, buses, taxis and metros run at all times of the day and night.
Train tickets to and from Copenhagen Airport can be bought from ticket offices or ticket machines in Terminal 3 that is situated right above the railway station. To make your journey even easier, a shuttle bus runs throughout the airport to the station. Copenhagen has an excellent Metro system, and tickets can also be purchased from the Terminal 3 ticket office. The Metro takes a mere 15 minutes to get right into the city center. Eight car rental companies operate at the airport, making it fast and uncomplicated to hire a vehicle right as soon as you arrive.
You can be rest assured that during your time at Copenhagen Airport you will be completely looked after. With over 700 security officers, a state of the art camera surveillance system and 24-hour patrols, your safety and security is of upmost importance.
The official code of CPH is assigned to Copenhagen Airport. The name It is locally known by is Kastrup. Please find below GPS coordinates which may help you in your arrival or departure. The Coordinates are 55.61806, 12.65583 which you can enter into your Smartphone or in-car GPS.
Arrivals, Departures and Airlines at Copenhagen Airport
Hotels near Copenhagen Airport
There are a number of hotels to suit all budgets and requirements at or near Copenhagen Airport.
Additional Services and Amenities at Copenhagen Airport
At Copenhagen Airport you will find the usual array of bars and restaurants, airport lounges and shops.
Things to do in Copenhagen
There are a number of activities to suit all ages and interests in the region - see a selection of tourist activities in Copenhagen, Denmark.
Services at Copenhagen Airport
Useful Information about Copenhagen Airport