Copenhagen International Airport Parking
Unbeatable Value Airport Parking
Compare Parking Prices at Copenhagen Airport
checkBest price guarantee
checkCompare all parking operators
checkOver 4 million happy customers
checkOptions for all budgets
checkFree no-hassle cancellations


Useful information about airport parking at Copenhagen Airport
Copenhagen airport is a modern airport that has expanded hugely in recent years since the opening of it's third terminal (Terminal 3) in 1998. Now the airport welcomes over 60 airlines and over 30 million passengers a year, making it the largest and busiest airport in the Oresund region. Due to the vast number of passengers, Copenhagen airport has plenty of parking and there is long and short-term parking at with a massive 8600 parking spaces.
To make it easy to park and find your car, the Copenhagen Airport parking is split into three different zones. You can pre-book online straight from the the website, www.cph.dk for the best prices and to ensure that you have a space when you arrive as spaces can fill up particularly in the summer months. Booking online also means that you will not have to waste time and queue for the ticket machine when you arrive. The Budget Parking can be recognised by pale blue signs. As an open-air car park, this is the cheapest option and the price will never be more than DKK 100 (approx. £11.00/$19.00) per day. A shuttle bus runs from the Budget Parking straight to the terminals and takes between 7-12 minutes. This parking is located in P1, P5 and P9 and is open air. P1 is closest to Terminal 1 whereas P5 and P9 are the closest to terminals 2 and 3. A short term parking pass can be used for up to 8 days.
If you would like to park closer to the terminals then you can park in the Standard Parking area that is marked by navy blue signs. The price of this Standard Parking is never more than DKK 200 (approx £22.00/$38.00) per day. If you are staying for a short period of time and need to get to your terminal quickly, then this may be your best option as the walk is maximum 10 minutes.
For the closest long and short term parking at Copenhagen Airport, you must park in the Direct Parking area that is marked with the colour grey. The prices can be up to DKK 300 per day, however there is multi-storey indoor parking very close to the terminal that makes getting into the airport incredibly easy. Whichever parking area you choose to leave your car in, you can be sure that it will be completely safe as airport police are on patrol 24 hours a day and security cameras constantly scan the areas.
There are specially designated disabled parking spaces on the ground level of the P4 multi-storey car park for short-stay purposes only. Longer stay parking is available at the P6 and P8 multi-storey car parks. Terminal 1 has an area designated for disabled parking for setting down passengers and short-stays only. This area is located outside gates 3 and 6. P1 open-air car park also has disabled parking spaces. If you are being taken to the airport by car then ask to be dropped off outside Terminal 3 by the P6 car park. Passengers can also be dropped off outside Terminal 2 by the P4 multi-storey car park.
The airport parking provides plenty of spaces for disabled drivers close to the terminals in the short stay multi-storey car park on level P4. For long-term stays, disabled drivers can park on levels P6 and P8 also of the covered multi-storey car park. For a cheaper option, the outdoor parking also provides disabled passengers with parking.
You must pay for parking around the city of Copenhagen between 08:00 on Monday to 17:00 on Saturday. The parking is split into zones and your ticket is valid for the zone where you bought it as well as any cheaper zones. Watch out not to park on double white lines or within 10 meters of an intersection.
Parking Operators at Copenhagen Airport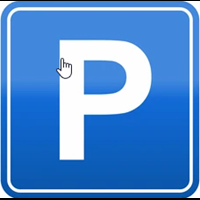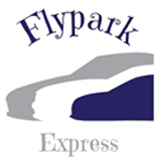 Car Parks at Copenhagen Airport
Name
Address
Opening Hours
On Airport Grounds
København Kastrup-P15
Kystvejen, 2770 Kastrup, Denmark
-
close
Parkeringsplads
Kystvejen, 2770 Kastrup, Denmark
-
done
Københavns Lufthavn Direct P6
Kastrup Tværvej B, 2770 Kastrup, Denmark
-
done
Københavns Lufthavn Budget P17
Kystvejen, 2770 Kastrup, Denmark
-
close
Parkeringsplads
Kystvejen 40, 2770 Kastrup, Denmark
Mon-Sun: 00:00 - 24:00
done

København Kastrup-P10
2770 Kastrup, Denmark
-
done
Københavns Lufthavn Standard P11
2770 Kastrup, Denmark
Mon-Sun: 00:00 - 24:00
close
København Kastrup-P9
2770 Kastrup, Denmark
-
close
Københavns Lufthavn Direct P8
Kastrup Tværvej D 6, 2770 Kastrup, Denmark
Mon-Sun: 00:00 - 24:00
done
Københavns Lufthavn Direct P7
2770 Kastrup, Denmark
Mon-Sun: 00:00 - 24:00
close

Apcoa Parking
Tømmerup Stationsvej 10, 2770 Kastrup, Denmark
Mon-Sun: 00:00 - 24:00
close
Københavns Lufthavn Standard-Plus P10
Kastrup Tværvej E, 2770 Kastrup, Denmark
Mon-Sun: 00:00 - 24:00
done
Parkeringsplads
2770 Kastrup, Denmark
-
done
Københavns Lufthavn Standard P12
Kastrup Tværvej E 3, 2770 Kastrup, Denmark
Mon-Sun: 00:00 - 24:00
done
Parkeringsplads
Ryvej, 2791 Dragør, Denmark
Mon-Sun: 00:00 - 24:00
close

Københavns Lufthavn Direct P4
Ellehammersvej 27, 2770 Kastrup, Denmark
Mon-Sun: 00:00 - 24:00
close
Københavns Lufthavn Budget P19
Kystvejen, 2770 Kastrup, Denmark
-
close
København Kastrup-P8
2770 Kastrup, Denmark
-
done
København Kastrup-P6
2770 Kastrup, Denmark
-
done
København Kastrup-P12
Flyvervej, 2770 Kastrup, Denmark
-
done
Map of Car Parks at Copenhagen Airport Frequently Asked Questions - Copenhagen Airport Parking
{"@context":"https://schema.org","@type":"ParkingFacility","name":"Flypark Express","address":"Tømmerupvej 31 Kastrup 2770","geo":{"@type":"GeoCoordinates","latitude":55.613902,"longitude":12.624849},"openingHours":"Mo-Su"}